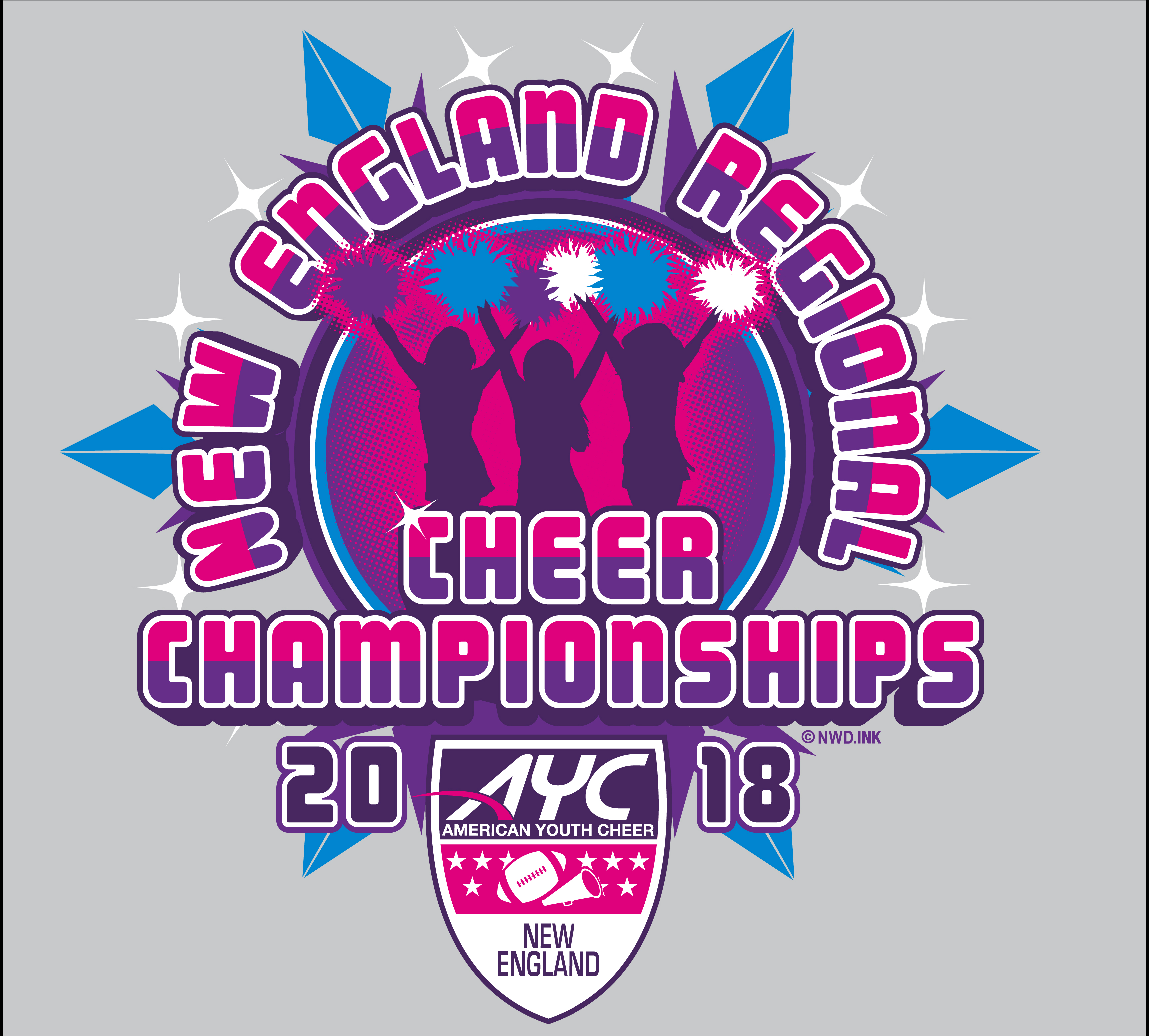 Event Details
Ticket Information:
Tickets are $25.00 in advance; $30.00 day of
Doors open at 7:00am
In Person: Purchase tickets at the SNHU Arena Box Office.
2018 New England Regional Cheer Championships
November 17, 2018 @ 8:00 AM
The New Hampshire Youth Football & Spirit Conference is proud to announce that we will be hosting the 2018 New England Region Championships as part of the American Youth Football & Cheer National Championship Series. AYF / AYC is one of the country's largest and most prestigious national youth football and cheerleading contests.
Our Conference, along with the other Conferences that make up the New England Region, gives our youth cheerleaders the opportunity to showcase their skills against the best competition in New England while emphasizing teamwork, discipline and fair play.
The American Youth Cheer (AYC) New England Region Championship Competition will be held on Saturday, November 17, 2018 at the SNHU Arena in Manchester, New Hampshire
The tournament consists of cheer teams from New Hampshire, Rhode Island, Massachusetts and Connecticut.
The NE Region Championships are the last stop before advancing to the AYC National Championships in Florida where teams from all over the Country will compete for the coveted title of National Champion.
Please note that the arena will be using the following security procedures for all events at the arena. Please plan accordingly.
- Walk thru metal detectors at all entrances of the facility; all patrons will walk through a metal detector prior to gaining access to the arena. If needed, security will perform pat downs on patrons in addition to the metal detectors

- Patron bags will be searched and tagged once allowed into the arena

- Bags larger than 14" x 16" will not be permitted into the arena, this includes backpacks

- Camera policy is set by the show, best practice suggests no cameras for events

- No weapons of any kind will be permitted into the arena

- No outside food or beverage will be permitted into the arena
-The Arena is a no smoking facility, there is no designated smoking area.

We encourage you to plan accordingly for traffic in the City, parking and long lines when entering the arena.