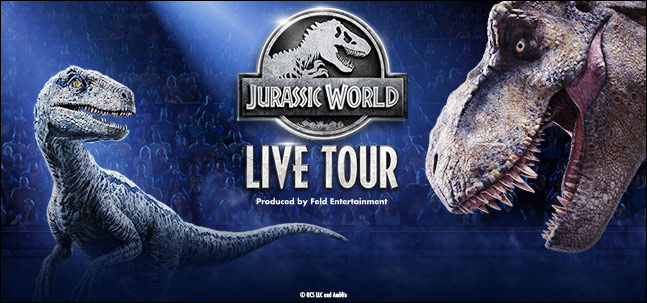 Canceled: Jurassic World Live Tour
Due to the increasing spread of COVID-19 and expanding restrictions on domestic and international travel, and in accordance with national, state and local governments prohibiting large group gatherings, the Jurassic World Live Tour scheduled November 5-8, 2020 at SNHU Arena in Manchester has been canceled.
Refund information is located HERE. Ticketmaster has automatically process refunds for the canceled event. The refund should appear on your account by May 15. If you have not received your refund or communications from Ticketmaster by May 30, please contact Ticketmaster Customer Service at 800.653.8000. If you purchased your tickets in person at the SNHU Arena Box Office please stay informed by clicking HERE as the box office is currently closed for the safety of our staff and the public. For those that purchased through a third party please contact them directly.