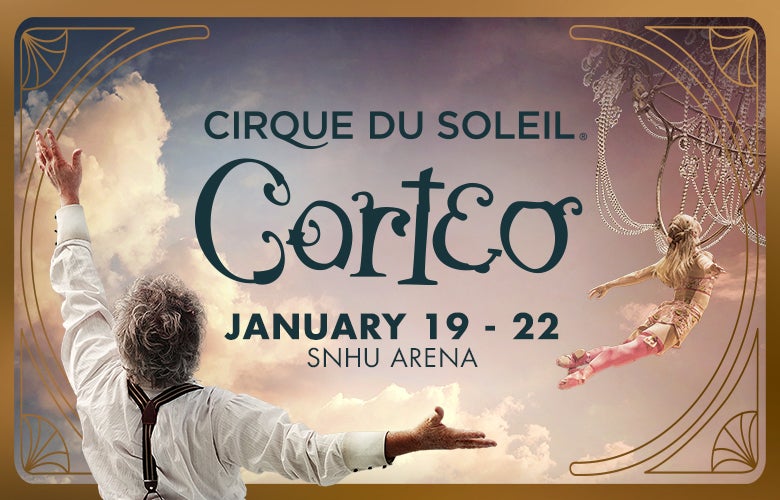 CIRQUE DU SOLEIL – CORTEO
CIRQUE DU SOLEIL – CORTEO
Event Details
Corteo, the most enchanting arena production from Cirque du Soleil is back in North America and heading to Manchester, NH, set to charm audiences for the very first time. This unique production, directed by Daniele Finzi Pasca, first premiered in Montreal under the Big Top in April 2005. Since its creation, the show has amazed over 10 million spectators, in 20 countries, on 4 continents. Corteo will be presented at the SNHU Arena for 5 shows only from January 19 to 22, 2023.
Corteo, which means cortege in Italian, is a joyous procession, a festive parade imagined by a clown. The show brings together the passion of the actor with the grace and power of the acrobat to plunge the audience into a theatrical world of fun, comedy and spontaneity situated in a mysterious space between heaven and earth.
The clown pictures his own funeral taking place in a carnival atmosphere, watched over by quietly caring angels. Juxtaposing the large with the small, the ridiculous with the tragic and the magic of perfection with the charm of imperfection, the show highlights the strength and fragility of the clown, as well as his wisdom and kindness, to illustrate the portion of humanity that is within each of us. The music turns lyrical and playful carrying Corteo through a timeless celebration in which illusion teases reality.
In a Cirque du Soleil first, the stage is central in the arena and divides the venue, with each half of the audience facing the other half, giving a unique perspective not only of the show, but also a performer's eye view of the audience. An atmosphere like never seen before in Cirque du Soleil arena shows. The set curtains, inspired by the Eiffel Tower, and the central curtains, which were hand painted, give a grandiose feel to the stage. This sets the tone for the poetry of Corteo.
Additional Ticket Information
Tickets for Corteo in Manchester, NH are available online exclusively to Club Cirque members starting today at 10am. For free subscription, visit clubcirque.com.
General on-sale starts on September 12, 2022 at 10:00am

GROUP SALES
For inquiries regarding groups sales for Cirque du Soleil CORTEO - please reach out to: [email protected]
For inquiries regarding groups sales for Cirque du Soleil CORTEO - please reach out to: [email protected]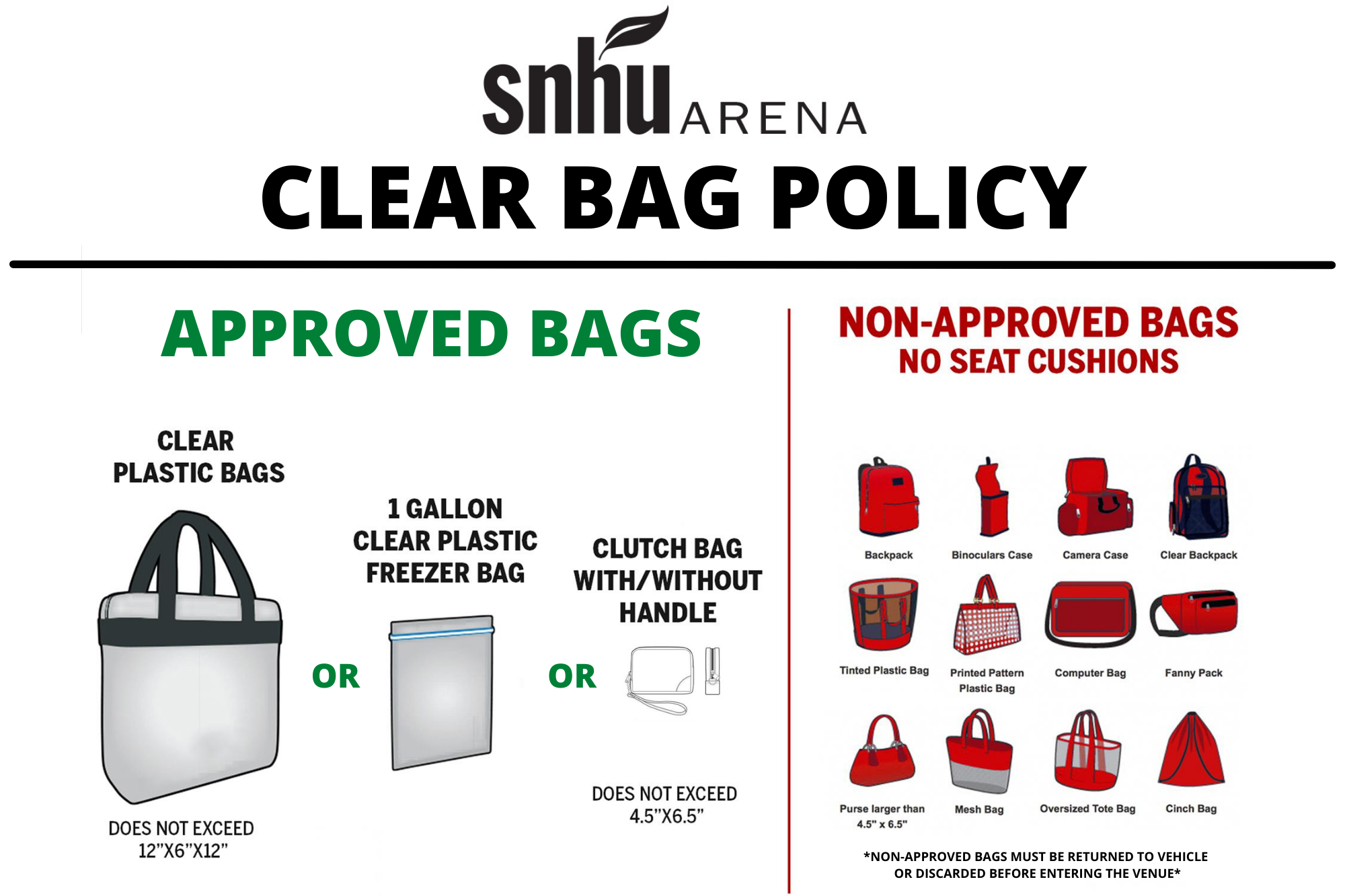 Please note that the arena will be using the following security procedures for all events at the arena. Please plan accordingly.
Walk thru metal detectors at all entrances of the facility; all patrons will walk through a metal detector prior to gaining access to the arena. If needed, security will perform pat downs on patrons in addition to the metal detectors
Bags larger than 12" x 6" x 12" will not be permitted into the arena, this includes backpacks
SNHU Arena's CLEAR BAG POLICY allows patrons to bring their personal belongings in a clear tote not to exceed 12" x 6" x 12"
Wristlets are permitted but may not exceed 4" x 6" x 1"
Purses, backpacks and diaper bags are no longer permitted inside of SNHU Arena
Camera policy is set by the show, best practice suggests no cameras for events
No weapons of any kind will be permitted into the arena
No outside food or beverage will be permitted into the arena
We are a cashless facility! All points of sale within the venue are no longer accepting cash. Please be prepared to pay with your credit card, debit card or mobile pay. Thank you!
The Arena is a no smoking facility, there is no designated smoking area
We encourage you to plan accordingly for traffic in the City, parking and long lines when entering the arena.
HEALTH & SAFETY REQUIREMENTS
SNHU Arena remains committed to delivering a superior experience. We will continue to follow all government mandates, monitor regulations and local cases to inform our policy and keep events as safe as possible for our fans, artists, and staff. While there are no current federal, state or local government mandates in place, everyone that enters SNHU Arena will be encouraged to wear a face mask or covering.
The COVID-19 pandemic is a fluid situation, and as such, we cannot guarantee that the artist or promoter of the event will not put a requirement for mask use, proof of vaccination or proof of negative COVID-19 test in place at a later date. Please note that government mandates, venue protocols and event requirements are subject to change at any time, so please be sure to check back regularly for updates. COVID-19 vaccination requirements also vary by event, so it's important for you to continue to check your event page on our website to confirm details prior to attending the event.