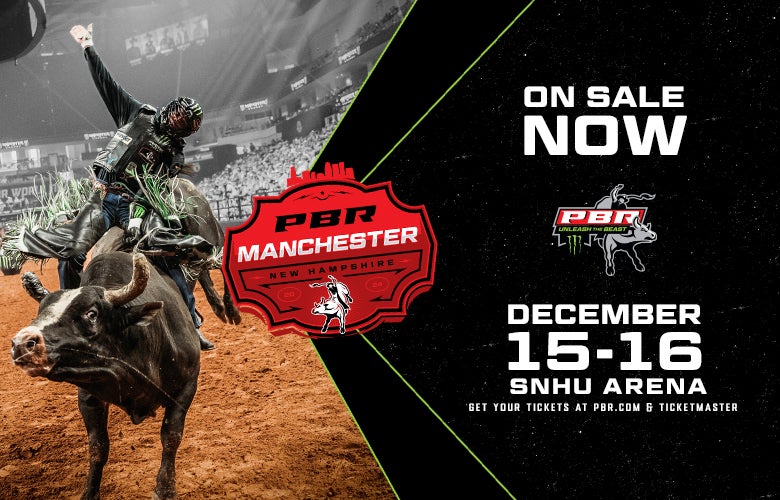 PROFESSIONAL BULL RIDING : UNLEASH THE BEAST
PROFESSIONAL BULL RIDING : UNLEASH THE BEAST
Event Details
ON SALE TIMELINE
July 24th- PBR 2-Day Package ON SALE (Ticket includes acsess to both events)
General on Sale- (Single Day Tickets) Monday, August 14th
About PBR (Professional Bull Riders):
PBR is the world's premier bull riding organization. More than 500 bull riders compete in more than 200 events annually across the televised PBR Unleash The Beast tour (UTB), which features the top bull riders in the world; the PBR Pendleton Whisky Velocity Tour (PWVT); the PBR Touring Pro Division (TPD); and the PBR's international circuits in Australia, Brazil, Canada and Mexico. In 2022, PBR launched the PBR Team Series—eight teams of the world's best bull riders competing for a new championship—as well as the PBR Challenger Series with more than 60 annual events nationwide. The organization's digital assets include PBR RidePass on Pluto TV, which is home to Western sports. PBR is a subsidiary of Endeavor, a global sports and entertainment company. For more information, visit PBR.com, or follow on Facebook at Facebook.com/PBR, Twitter at Twitter.com/PBR, and YouTube at YouTube.com/PBR.
Please note that the arena will be using the following security procedures for all events at the arena. Please plan accordingly.
Walk thru metal detectors at all entrances of the facility; all patrons will walk through a metal detector prior to gaining access to the arena. If needed, security will perform pat downs on patrons in addition to the metal detectors
Patron bags will be searched and tagged once allowed into the arena
Bags larger than 9" x 12"x 4" will not be permitted into the arena, this includes backpacks
Camera policy is set by the show, best practice suggests no cameras for events
No weapons of any kind will be permitted into the arena
No outside food or beverage will be permitted into the arena
We are a cashless facility! All points of sale within the venue are no longer accepting cash. Please be prepared to pay with your credit card, debit card or mobile pay. Thank you!
The Arena is a no smoking facility, there is no designated smoking area
We encourage you to plan accordingly for traffic in the City, parking and long lines when entering the arena.